Our view on Digital Transformation
Digitization happens when a product becomes digital. Digitalization happens when a business model becomes digital. Digital Transformation changes everything: it's a systematic restructuring of business, society, economy and institutions.
We call them The Three Amigos.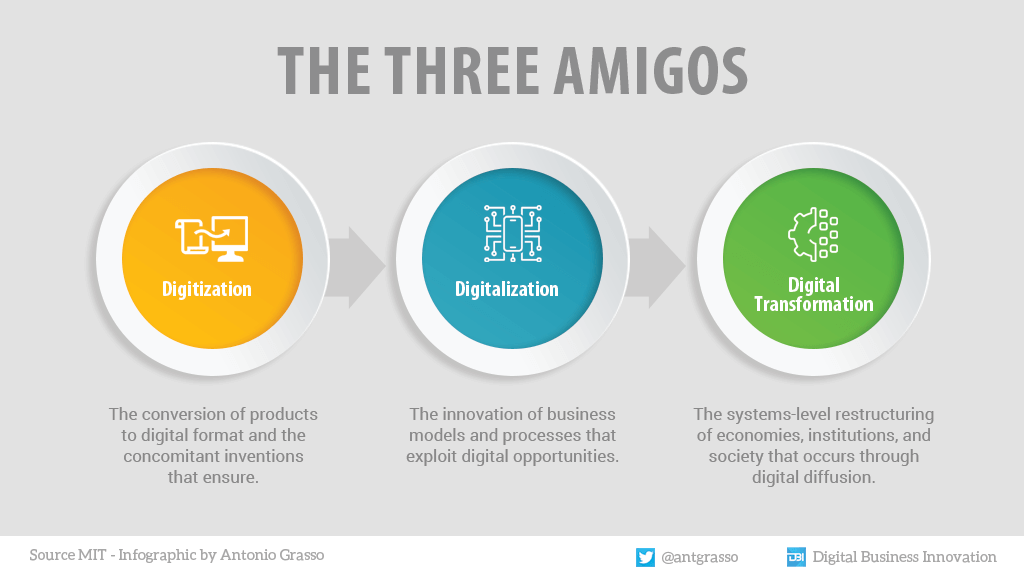 Digital Transformation embeds digital technology into the very DNA of an operation. Nevertheless, for true digital transformation to take place, we need much more than just technology. Yes, it's a fundamental pillar, but it is just one piece of a much larger puzzle. Other key ingredients include strategy and culture. We must bring all these together to make digital transformation work.
Digital Transformation Enablers
Strategy
Together we can play the game to achieve your Business Ambitions and Performance Goals with a brand new Digital Business Model.
More on Strategy
Technology
Emerging Technologies are our domain and Software Engineering is our passion. We can make your Digital Strategy actionable.
More on Tech
Influence
Influence is the new paradigm in the Enterprise Communication Strategy. We can help your tech company to build confidence.
More on Influence